My practice is informed by my commitment to compassion, continued education, and cultural competency.  
As a native speaker and writer of Traditional Chinese, I consult texts spanning 3,500+ years with publications by contemporary Eastern and Western practitioners to always incorporate new findings into my practice.
I strive to make your day more comfortable and filled with energy. Our practice is built on personalized treatment for each patient. I look forward to starting this journey of healing with you!
For my academic qualifications and biography, see About.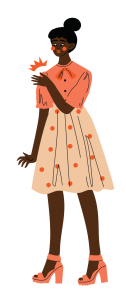 From headaches to back, neck, wrist, or shoulder pains — have pain that you can't explain? At Jin's, we understand that no two pains are the same, which is why we personalize each treatment to tackle the root cause of your pain points. Acupuncture improves your energy and biochemical balance to stimulate your body's natural healing abilities, promoting long-lasting relief and well-being.
Arthritis & Joint Pain: Acupuncture has been shown to reduce inflammation in joints.
Fibromyalgia & Muscle Pain: We've successfully helped hundreds of Bostonians with back pain and sore muscles. 
Migraines & Headaches: Our treatments address the underlying imbalances that cause your migraines and headaches.
Sports Injuries & Recovery: We'll help you recover, getting you back in the game faster.
Nerve Pain: Acupuncture acts on the nervous system to reduce pain and help you recover from injury.
…and more!
STRESS & INSOMNIA (PSYCHO-EMOTIONAL)
Acupuncture and Chinese Herbs can treat mood disorders (such as depression and anxiety), stress, and insomnia. We strive to find the underlying causes of your emotional situation, and will prescribe a holistic treatment tailored to your needs. Many patients also use scheduled treatments as a space dedicated solely to your relaxation and recovery.
Mood: We enhance your mood and treat anxiety through acupuncture and Chinese herbs.
Energy: Drop by to give your energy a boost! We've helped hundreds of working Bostonians combat fatigue.
Relaxation: Have an overactive mind? Are your muscles overly tense? Acupuncture is the best way to give yourself the relaxation you deserve.
Sleep: Not only do you get to sleep during treatment, but we strive to improve your sleeping situation at home as well.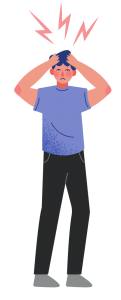 FOR WOMEN (GYNECOLOGICAL)
Chinese Medicine has been used to help women for thousands of years. At Jin's, we offer a holistic approach to women's health. Combined with Chinese Herbal Medicine, acupuncture is a fully natural treatment option to enhance fertility, improve sexual health, balance hormones, and regulate menstrual cycles.
Fertility: We can optimize your ability to conceive naturally, or work with your doctor to support your fertility treatment. Acupuncture can increase your circulation and correct hormonal imbalances that prevent conception. To date, we've had many successful babies and we're so proud to have been able to support mothers from conception through birth.
Menstrual Disorders: We treat PMS, menstrual cramps, irregular periods, and more. Our treatments restore blood flow, regulating your cycle and relieving heavy bleeding and severe cramping. 
Menopause: Chinese medicine can help relieve many menopausal symptoms, including hot flashes, night sweats, mood swings, anxiety, and insomnia.
Postpartum: We aid in recovery, low milk supply, mood swings, & more.
Pregnancy: We provide natural solutions for common pregnancy ailments, form morning sickness to back pain.
Don't see what you're looking for?
Your Treatment Plan
Once your acupuncturist has gathered enough information, you'll receive a comprehensive diagnosis and a treatment plan. Your diagnosis & treatment plan will explain:
Your underlying imbalances,

Your time line of care,

What types of treatment you will receive, and

How to get the most out of treatment.
The rest is in your hands: your actions are key to your own treatment. True healing takes time and dedication. Together, we can heal your imbalances and help you achieve harmony and balance. Focusing on your health and committing to a healthy lifestyle are the best steps you can take for your well-being. 
Even after your symptoms are resolved, acupuncture can assist you in maintaining your health, and possibly prevent future imbalances. The more you incorporate acupuncture and TCM into your life, the more you'll learn to nurture your body, mind and spirit. 
For more information on acupuncture, click here.
Rates & Insurances
Your First Visit
Cancellation Policy